Act 1, Scene 1
August 23rd, 2004. A young kid, not even 21, freshly dropped out of college, passionate about open source and programming. He walks into his new office at his new job at VMware, his first job, ready to start the day, eager to impress and meet his new co-workers.
Nobody was there. Thumbs twiddled.
10AM starts to roll around, and finally, the first sign of life. Over the next couple hours, more people show up.
Over the next week, he's set up and learning the ropes. Working on his first bug, soon his first feature. Attending his first team get-togethers. Making his first Bay Area friends.
Over the next few months, his first birthday celebration at work. His first glass of champagne. His first real responsibilities.
Over the next few years, bigger roles, leadership roles. He began to get a feel for where he's truly going in this silly little world.
This, of course, was me, on my first adventure in the tech industry.
I was lucky to be placed in a fantastic team full of smart, hard-working, dedicated, and fun software engineers and managers. We'd discuss architecture, brainstorm ideas, joke around, watch YouTube videos, play poker, watch movies, go to events. The web of awesome people extended throughout the company as well.
Over the past nine years, I worked on a great many things.
Eight releases of VMware Workstation, including a three-year effort to build Workstation 8.0 (a major undertaking).
VMware Server 1.0. I was the primary Linux developer, pulling caffeine-fueled all nighters to meet insane deadlines.
The core foundation used in Fusion and other products.
Icons and artwork for the Linux products.
I introduced Unity to Workstation. (Sorry, guys…)
Helped in the creation of the current generation of the View client for Linux.
More recently, I developed WSX, an experiment in developing a pure web client and console for accessing remote VMs anywhere, from desktops and tablets.
Not a bad run.
This Thursday, August 1st, 2013, I'll be leaving VMware.
Revision 1: "Add the reviewboard"
Several years ago, I began working with my good friend David Trowbridge on an open source project for keeping track of patches and easing the review process. We spent many years in the open source world looking at raw diffs on bug trackers and in e-mails, and things weren't that much better at VMware. As Mr. Wonderful says, "There has to be a better way!"
So we slaved away in the late nights and weekends, iterating and iterating until we had something we could use. We named this product "Review Board" (or "the reviewboard," as our first commit says). We put it out there for people to play with, if anyone was interested.
There was interest. Review Board is now used around the world at companies big and small. We've continued to improve and grow the product and turn it into something that developers actually want to use.
We later built a startup around this. Beanbag.
It's dangerous to go alone. Take this.
Earlier this year, we met a local entrepreneur as part of a program we participate in. We quickly developed a rapport, and he offered to help and advise us in our efforts to grow our business. It wasn't long after that we started discussing funding, and where that could get us.
We started pitching, and he reached out to his contacts. Before long, we had what we needed to give this a try for a couple years.
Step 3: Profit?
There's a lot of hard work ahead of us, but we're up to the challenge. It's both exciting and terrifying.
Leaving my team behind at VMware is hard, but everyone has been so supportive.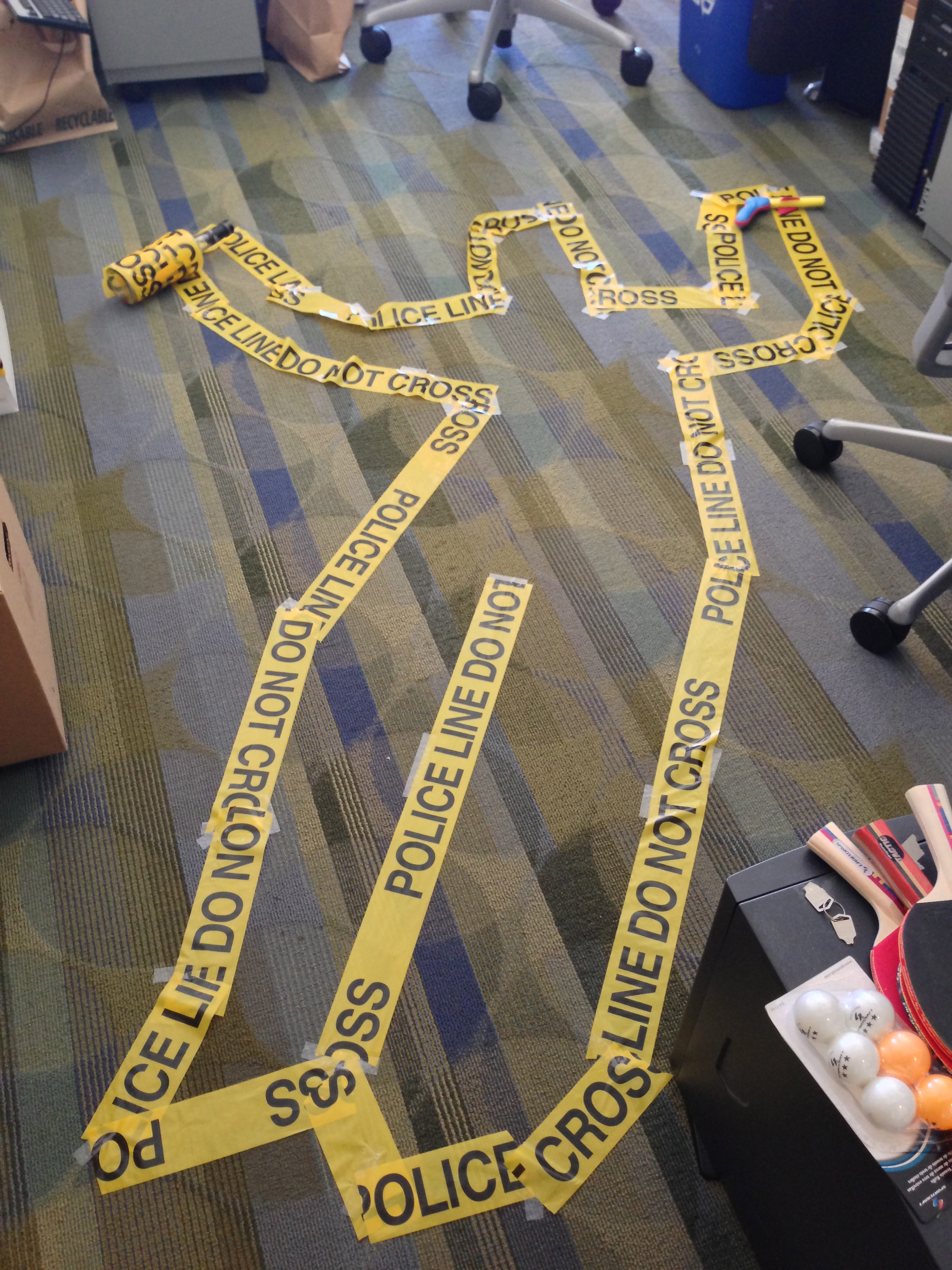 Basically.
In the coming months, Review Board's going to grow in exciting new ways. We'll be gearing up for a new 1.8 release, releasing our first commercial extension to Review Board, and improving our SaaS, RBCommons. We have a pretty good idea where we want to go from here, and now we can better focus on making it happen.
It's going to be an awesome adventure.